Let's Talk Work- Motivational Work and Employment
A_MotivationalWorkAndEmployment
Let's Talk Work – Motivational Talk and Employment
By Rhonda E. Barnes-Bell, Vocational Development Specialist, VA Central Virginia Health Care System (Richmond) via VAntage Point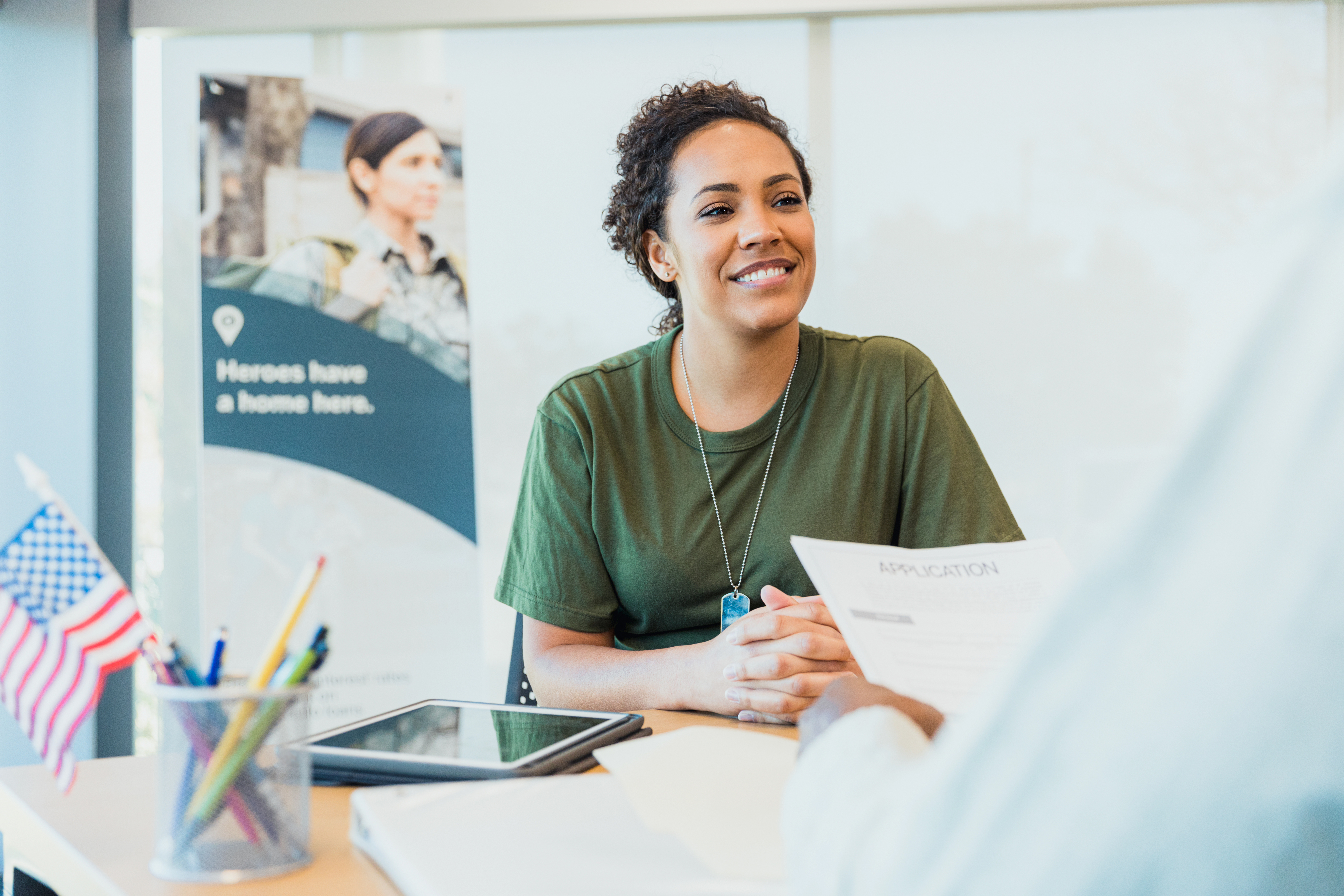 It is sometimes difficult to give a motivational talk to persuade, or convince, the Veteran to take action to improve their employment situation. It often takes a firm and positive approach to empower the Veteran to visualize what is on the other side of employment.

Below are examples of a few questions that may help this process:

What are you hoping to achieve by becoming employed?
What will be the benefits to your life through employment?
How can you utilize employment to help others and who are those others?
I have seen these questions manifest into true employment conversations. I have also seen these questions resonate with the Veteran long after our interactions, resulting in them reaching back and helping others. Through asking these questions, it brings a sense of awareness that change is coming and opens the conversation as to what this change means to them.
I have had several Veterans call me years later to ask if I can send other Veterans over to work with them at their place of employment. They are reaching back to help fellow Veterans gain employment to motivate them as they were motivated. Through motivating Veterans served to help fellow Veterans, it is my way of applying the 'pay it forward' method. It helps them answer the three questions for themselves.
Here is an example of a Veteran I was working with who recently reached back to help me place three (3) Veterans in stable employment with his organization:
"By becoming employed, I achieved security and self-worth."
"Employment benefited my life by allowing me to become self-sufficient and feel like I mattered to the world around me."
"I am utilizing my employment by looking out for my fellow Veterans. Through the help of my employment specialist, Mrs. Bell, I make sure I am reaching the Veterans that are in the situation I was once in and now can help them do better. It has also allowed me to help my family. I can help my children when they need something. I am doing my best to pay the helping hand you gave me forward."
As Vocational Development Specialists, we are not just here to get the Veteran a job. We are agents of change, and we need to cultivate change for ourselves and the Veterans served.
For more information and resources, contact your local VA or visit the VA Careers and Employment page online at va.gov/careers-employment.
Click here to connect with Rhonda on LinkedIn.